Nestled Botanical Cream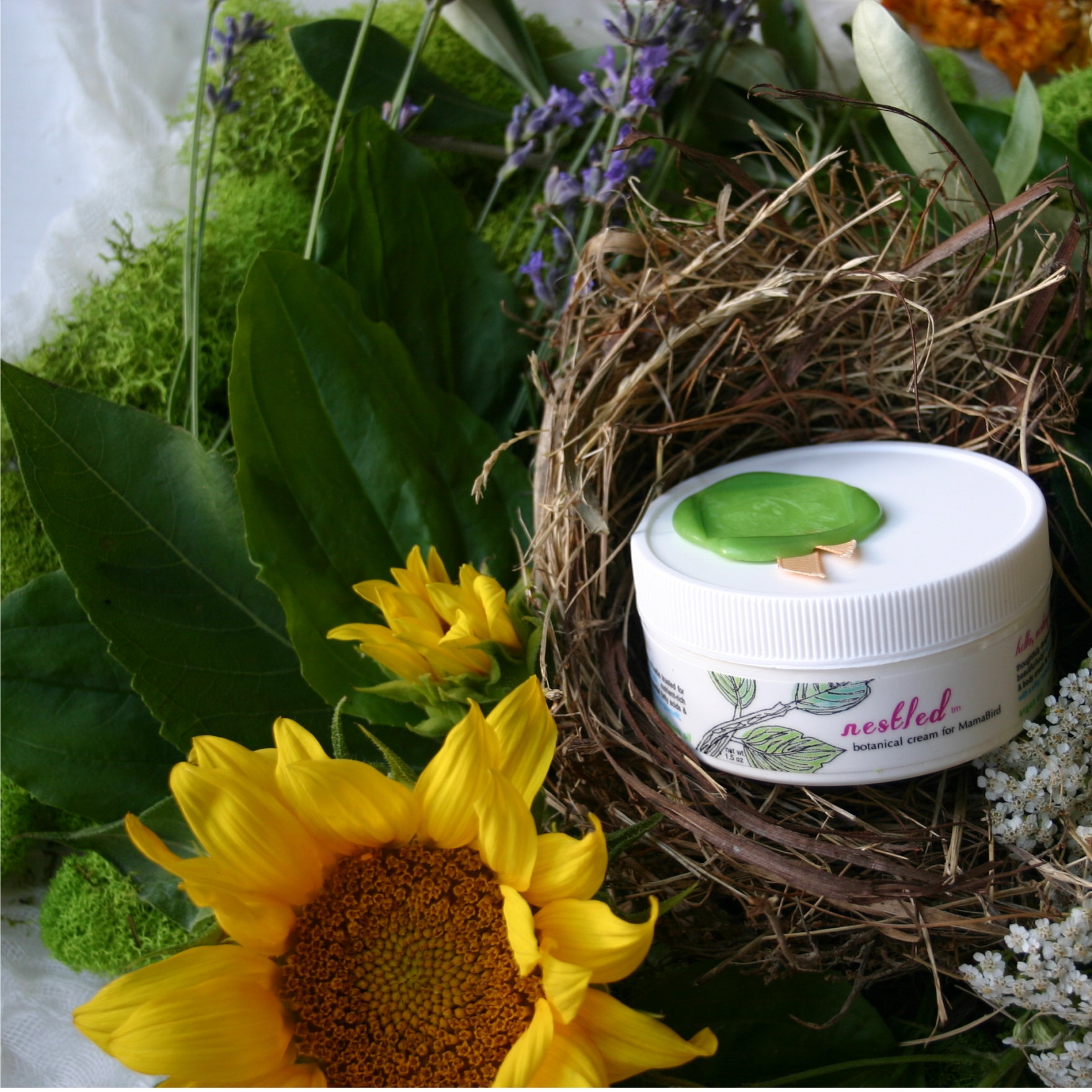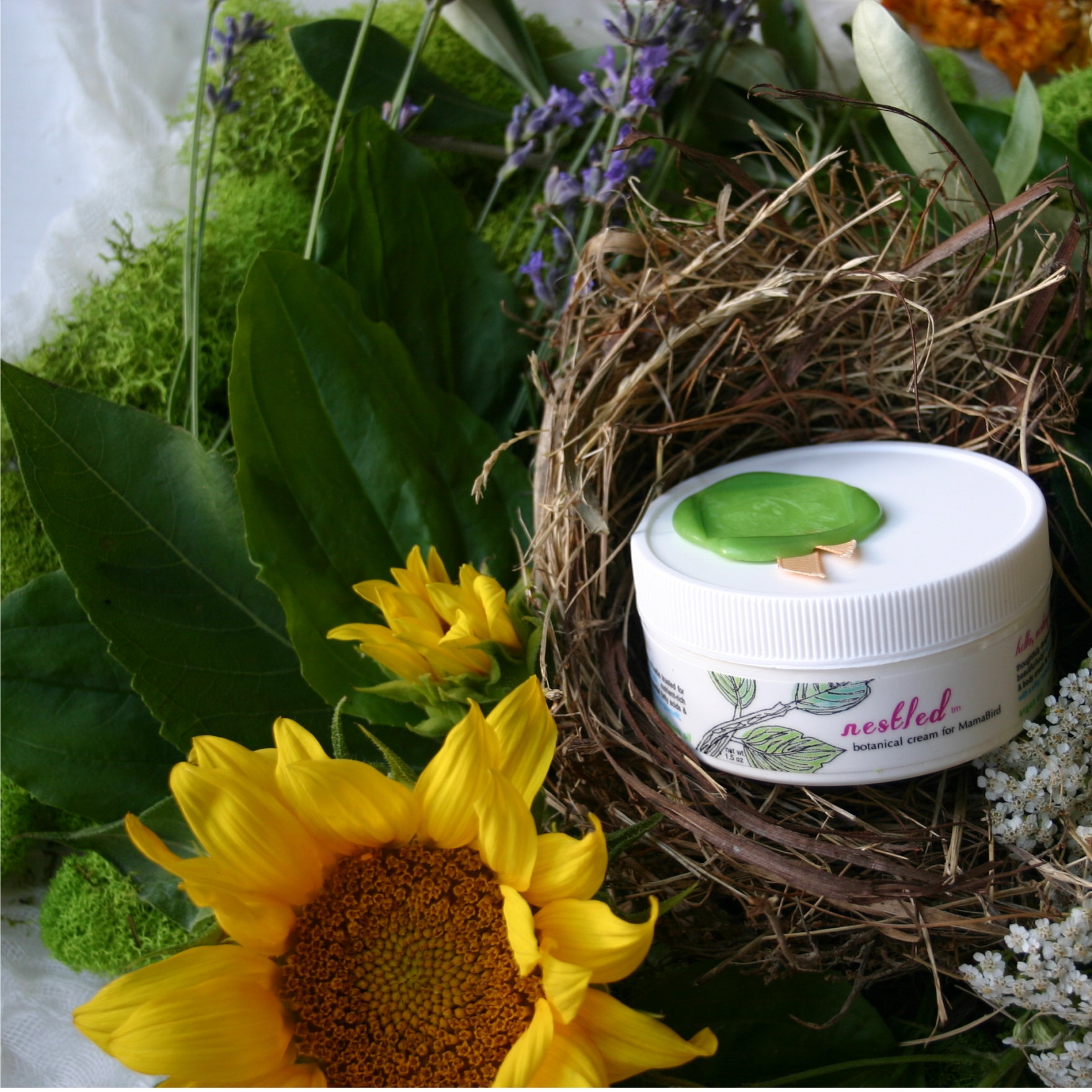 sold out
Nestled Botanical Cream
Oh, Baby! With pregnant Mommies in mind, we created an entirely wholesome, nourishing, easy-to-spread cream that would bring comfort to tender, itchy skin without leaving it too greasy.
Introducing Nestled Botanical Cream for MamaBird!
"Nestled" means to
1. settle or lie comfortably within or against something
We think that the MamaBird metaphor captures this idea perfectly!
Nestled is a completely wholesome face and body cream that spreads easily, absorbs quickly, and has a silky, mid-weight finish. The botanicals target some of the most common skin irritations prevalent with hormonal skin, making it perfect for growing Mommy bellies.
Beautifully packaged with our signature details and lightly scented with uplifting citrus-y Bergamot oil, this botanical cream is a real pleasure.
Another Graham Gardens original formula that combines luxurious moisturizing oils with hard-working herbal extracts for a whole skin solution.
Carefully selected herbs are directly extracted into a blend of oils including Mango Butter, Pumpkin Seed Oil & Argan Oil for maximum potency and nourishment. Processed just like our very own Cachet, (a very rich, Shea Butter based botanical moisturizer you can find under the "Face" tab), it is blended, whipped and very delicately scented with essential oils. The resulting texture is all at once creamy, fluffy and silky.
Created for Mama bellies, but perfect for every beautiful body!
1.5 oz, plastic jar
Ingredients: Mango Butter, Botanical Extracts (Arnica, Organic Calendula, Organic Comfrey, Organic Olive Leaf, Organic Plantain & Organic Yarrow), Organic Pumpkin Seed Oil, Organic Argan Oil, Organic Arrowroot Powder, Organic Sunflower Seed Oil, Beeswax, Organic Rosehip Seed Oil, Organic Cocoa Butter, Organic Sea Buckthorn Oil, Essential Oils (Organic, Bergaptene-free Bergamot, Organic Blue Chamomile & Organic Lavender), Vitamin E Oil & Rosemary Leaf Extract
When you are carrying a new life in your womb, it is natural to be more alert to what you eat, what you do, what you say & what you put on your skin. Our Nestled Botanical Cream is fun, beautiful & completely wholesome, giving Mama one less thing to worry about. Read the ingredients!
Using a happy, uplifting color palette and a unique spring green wax seal, our goal was to create a product that rejoices in Mommies and babies! We hope you feel special and blessed every time you reach for this cream.
Nestled is suitable on the face or body, anywhere that skin is irritated and dry. We suggest using it especially on the itchy, puffy, swollen or stretched skin of your face, belly, breasts, (avoid nipple area if nursing), thighs, bum & ankles. A little dab of cream goes farther than you think! Use when wet: as with all oil-based moisturizers, this cream will spread and absorb best if you leave your skin damp after bathing.
This cream is more emollient than BabyBird Body Oil, but not as rich as our Cachet. It does not feel thick or leave a protective coating like our Original Butter Bars. A nice mid-weight moisturizer, it's the perfect place to start if you've never used a fully natural, oil-based moisturizer (even if you're not pregnant!)
Please be aware: In temperatures above 78 degrees, this product will melt. Order confidently in the cooler months and store in a dark, cool place (the refrigerator, if need be!) for the best experience.
Of course, Nestled is not just for Mommies! It's perfect for everybody. Get one! We'd love to know what you think about this cream. Email us! email@grahamgardens.com