Clear Skies Ahead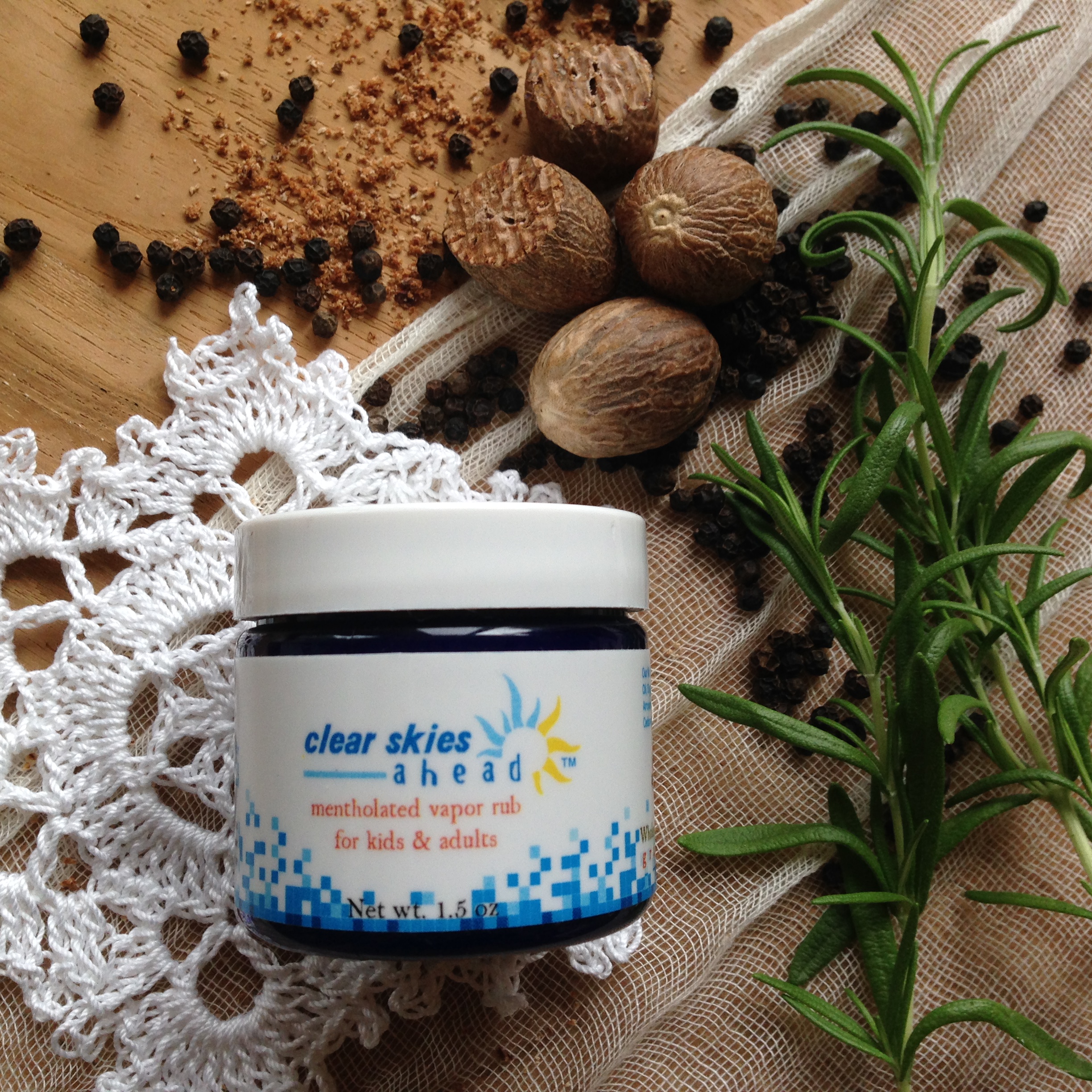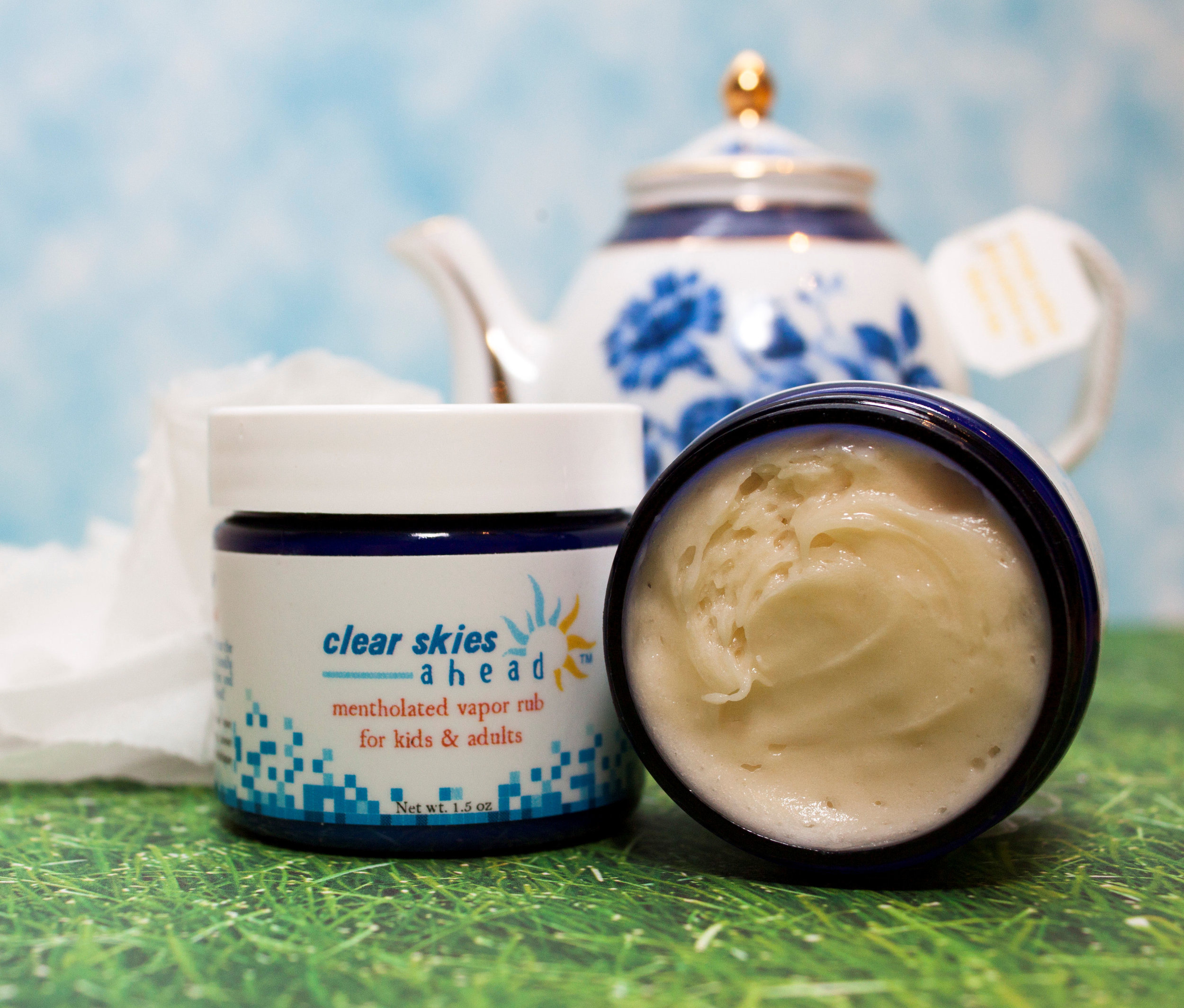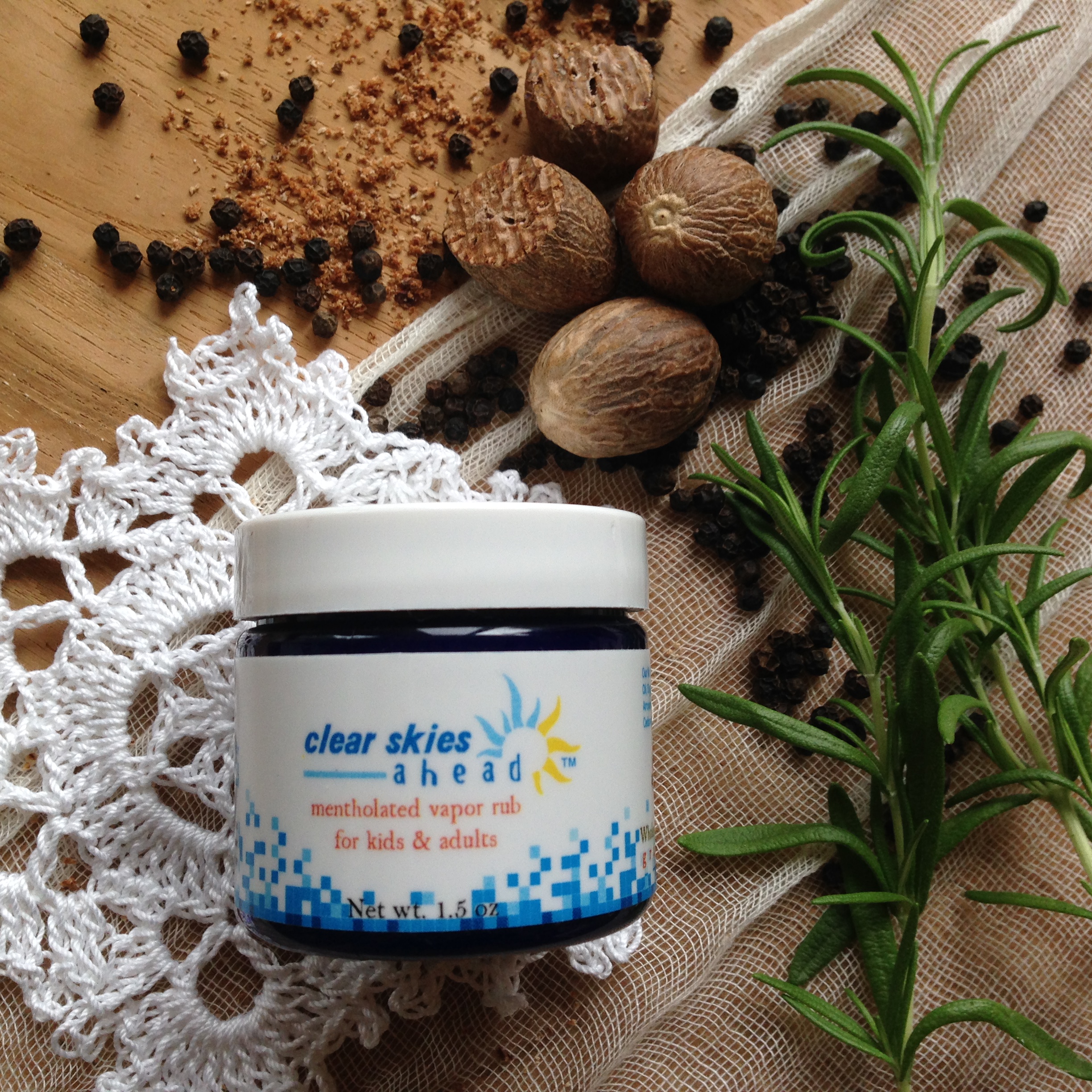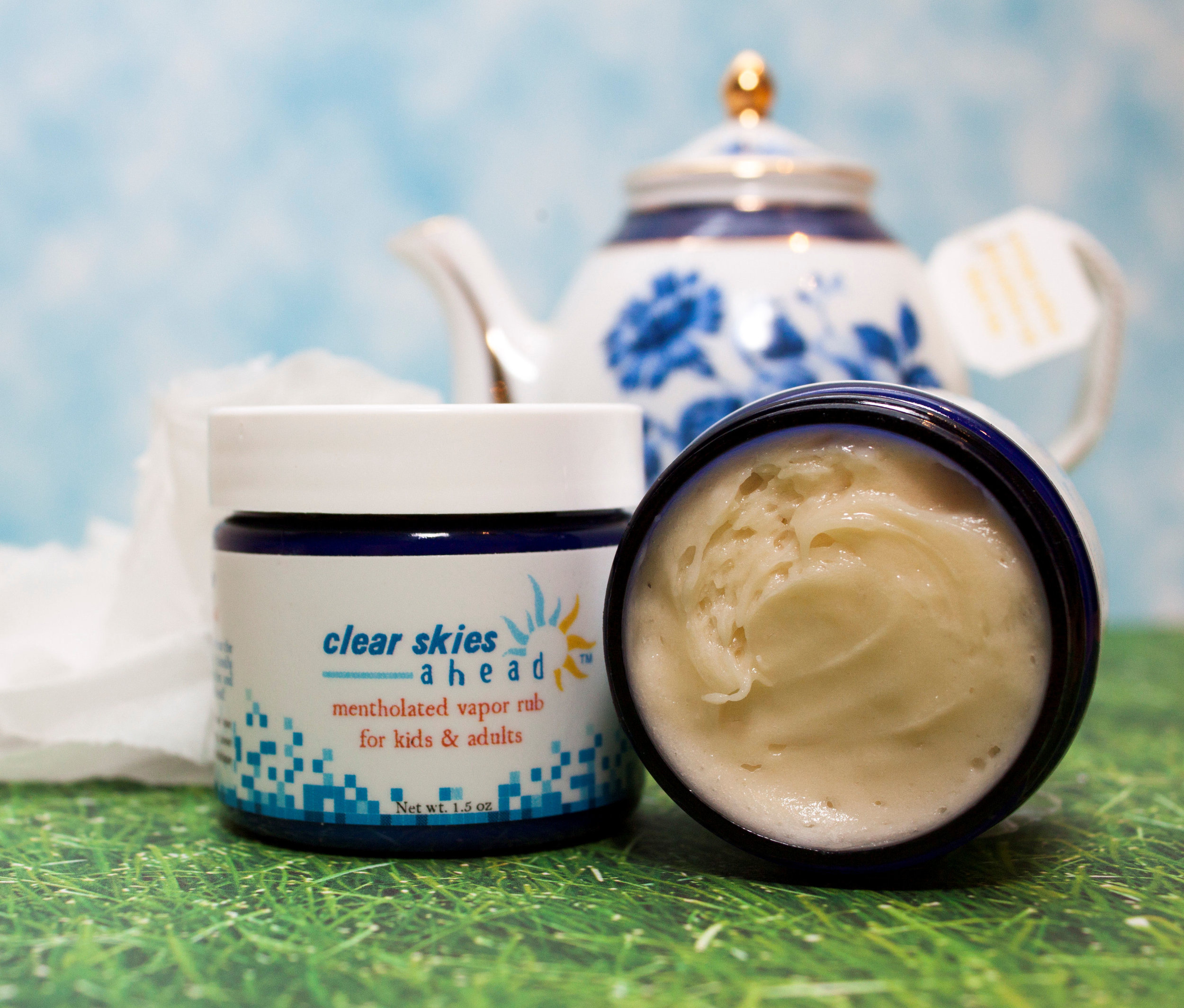 Clear Skies Ahead
Super soft & creamy vapor-rub, loaded with breathe-easy essential oils that really soothe when you're under the weather. Our customers say it's great for easing stress headaches, too. Not suitable for infants.
Ingredients: Organic Castor Oil, Organic Coconut Oil, Beeswax, Organic Menthol, Organic Arrowroot Powder, Essential Oils (Black Pepper, Cedarwood, Nutmeg & Rosemary).
Most commercial vapor-rub starts with a base made of Petroleum Jelly. Then they add Turpentine so that the ingredients really absorb into the skin. I don't know about you, but to me those ingredients sound more like they belong in a mechanic's shop than in my medicine cabinet, even if they do work. We decided that we should make a version that started with better ingredients. Our creamy rub sets natural menthol (from peppermint) and breathe-easy essential oils like nutmeg and black pepper into a wholesome creamy base of Beeswax, Castor Oil and Coconut Oil.

To soothe congestion, rub a pea-sized amount onto chest and decolletage. More fun options, submitted by customers: Rub some on your chest and hop into a warm steamy shower to get the maximum benefit from the vapors. Put some on the bottoms of your feet and put on some socks to alleviate coughing at bedtime. Place a pea-sized amount into a mug of hot water (be careful!) and lean over the cup to breathe in the vapors. For little ones, rub a tiny amount onto a clean cloth and hold near baby's face. Rub tiny amounts into temples and neck for instant stress headache relief.
We're sorry you're under the weather, but here's to clear skies ahead.